No Room For A Home Office Try These Clever Ways To Create One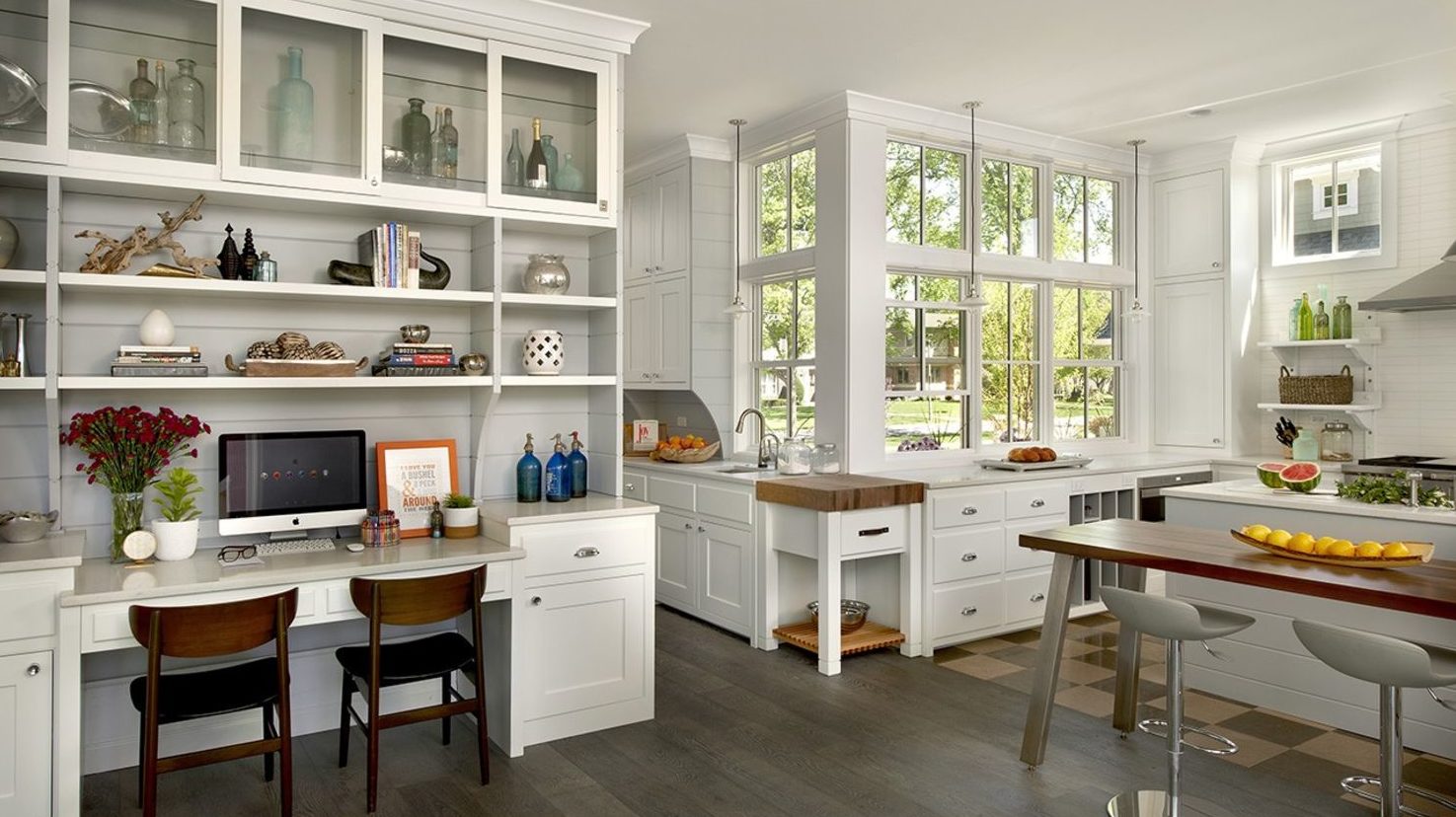 No Room for a Home Office? Try These Clever Ways to Create One
Working from home used to be a last resort, mostly when a kid fell sick with the flu or if the cable man was coming at some unspecified, unknowable time within a five-hour window. But as of 2010, according to the U.S. Census Bureau, 13.4 million people telecommute regularly (at least once a week), an increase of 35% since 1997. And since modern technology makes the process easier and more effective than ever, this trend will continue to skyrocket.If you're thinking of joining the work-at-home crowd, you might be thinking, "Yikes, we don't have room for an office." Never fear—even if you're short on space, there are plenty of ways to wedge a workspace into your kitchen, under the stairs, or even onto a wall. Here's how to make that happen, and how to furnish it so it blends in with your home decor.Ready to get to work?
Here's how to do it well at home:
Pick a prime spot to work
The first step should be to consider how you'll use this workspace, advises Anne Reagan, editor of the Seattle-based Porch.com: not just what kind of work you do, but also what kind of home responsibilities you need to monitor."If you plan to manage the household, choose a spot near the family gathering place, which is often the kitchen," she explains. The space-saving home office here, tucked neatly into a built-in breakfront, allows you to work on a presentation while monitoring homework at the nearby island. This office also blends nicely, so that when your project is done for the day, the room reverts to "kitchen" status.
Sneak in a desk under the stairs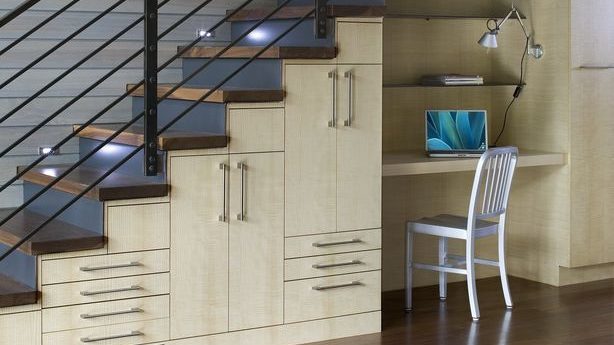 No extra rooms on hand? An unused area can be transformed into a home office with a little creativity. A good-sized nightstand (minus all of those unread back issues of The New Yorker) doubles as a desk, or you could try setting yourself up on a few shelves under a staircase, as seen below."If your dining room is seldom used, designate the table as your desk and then carve out a space in the credenza or hutch to store your office equipment," says Reagan.
Hit the wall
Not enough square footage as it is? Try a wall-mounted desk. Take measurements on an empty wall for a painted wooden option with side cubbies and a shelf for extra storage (this one's both attractive and functional).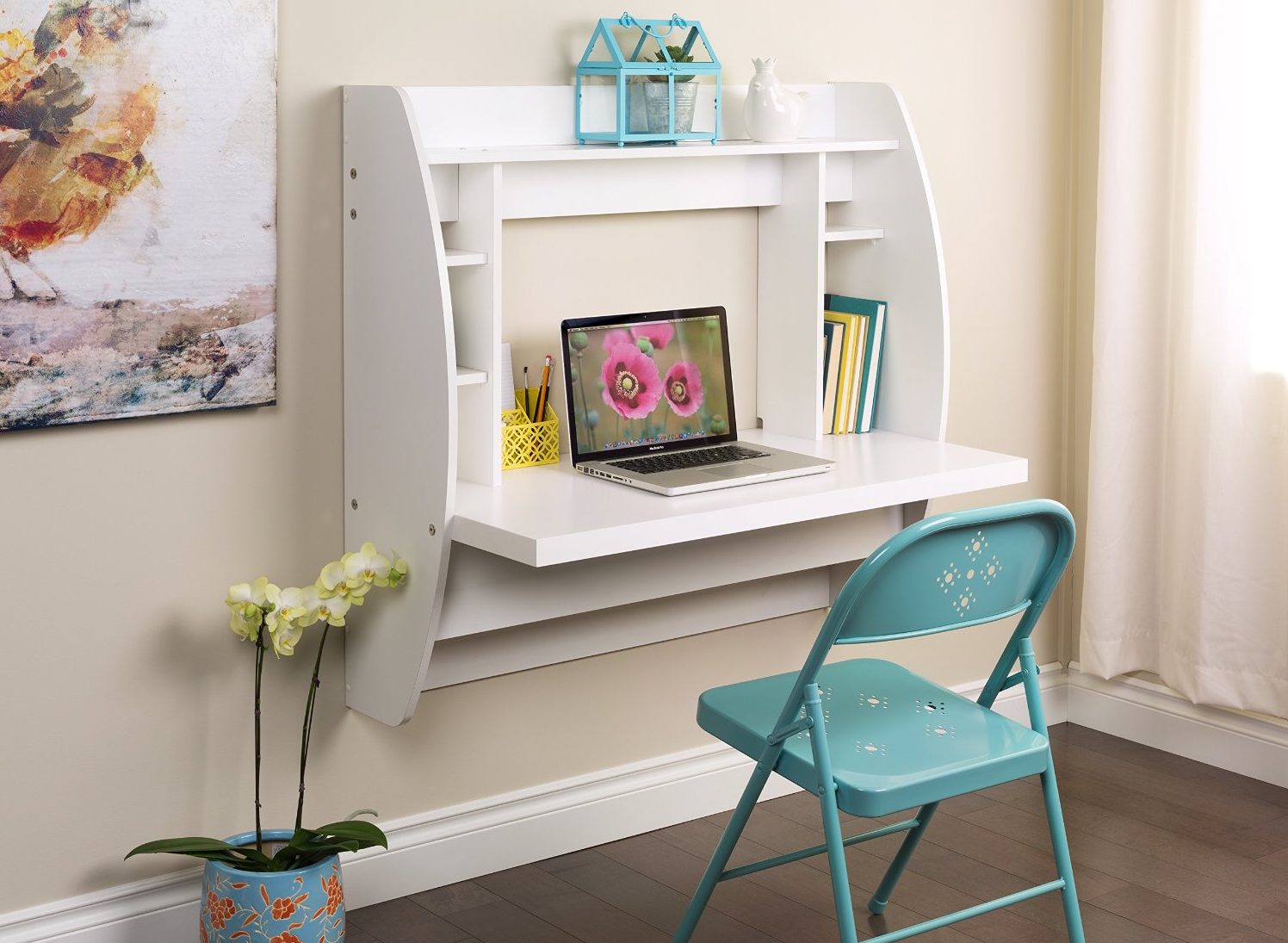 To read the entire article and see more ideas on how you can create your own home office, visit Realtor.com here.
Author:
Jerry and Janna Burton
Phone:
214-850-9014
Dated:
April 22nd 2017
Views:
536
About Jerry and Janna: Jerry and Janna Burton joined William Davis Realty in February, 2009. Both Janna and Jerry hold busi...